| | | | |
| --- | --- | --- | --- |
| Leal da Câmara House-Museum | | | |
Type: Art
Location: Outskirts
Casa-Museu de Leal da Câmara can be found in the house where Mestre ('Master') Leal da Câmara lived since 1930 until his death in 1948. The building at one time belonged to Sebastião José de Carvalho e Melo - the Marquis of Pombal – and at the time served as the staging post for the changeover of horses located between the Granja do Marquês Estate (Quinta da Granja do Marquês) in Terrugem, Sintra and the Palácio de Oeiras (Oeiras Palace). In the 19th century it became a field hospital for Portuguese troops during the French invasions. Donated to Sintra Town Hall in 1965 upon the death of the "Master's" widow, the museum has, since then, provided the population with a unique cultural service dedicated to the life and work of the artist.
Read more...
| | | | |
| --- | --- | --- | --- |
| Sintra Live Science Centre | | | |
Type: Science and Technology
Location: Outskirts
The Live Science Centre is located in Ribeira de Sintra in the former tram depot. The human body, water and circus arts are the three themes covered by the interactive exhibitions at the Live Science Centre
The exhibitions also extend outdoors where you can find interactive displays driven by water from a tank and sunlight. Discovering what is most disturbing; a hairy spider or a wild roller coaster; riding a bike on a wire suspended five metres above ground level and trying to fool your mind; these are some of the challenges visitors can take on.
Read more...
Descubra o secreto e tranquilo jardim das estátuas de SintraMagic.Experiencie toda a magia de Sintra, os seus palácios e castelos majestosos através das lentes do mestre da fotógrafo Taylor Moore.
Encontramo-nos a 5 minutos do Palácio Nacional de Sintra no caminho para a Quinta da Regaleira. Visite-nos e veja o talento e vocação artística da nossa loja.

Horário:
Todos os dias das 10h até às 20:30h

(+351) 912 308 200 or (+351) 210 128 694
Read more...
| | | | |
| --- | --- | --- | --- |
| Sintra Museum of Modern Art | | | |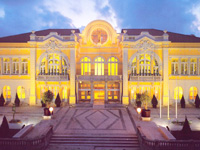 Type: Art
Location: Historic Centre
The museum is located in an unusual 1920's building and permanently houses an important international contemporary art collection. It showcases European and American art works from the 1920's until today. The Berardo collection focuses on the main movements, trends and lines of artistic investigation and houses works that are considered essential for the understanding of global art history.
Read more...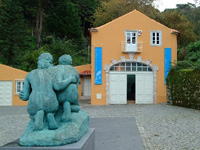 Type: Art
It is located in a former watermill built at the start of the 20th century in Azinhaga da Sardinha to make use of the River Porto waters. On 24 September 1974, Mestre (Master) Pedro Augusto dos Anjos Teixeira officially bequeathed his whole (neo-realist) collection as well as most of his father's, Artur Gaspar dos Anjos Teixeira, to Sintra Council thereby allowing the works of two great contemporary master sculptors to remain in one place, which only opened to the public in 1976. The Master moved into the building and turned it into a public house-museum and an open studio where he taught sculpture from 1977 to 1992.
Read more...
| | | | |
| --- | --- | --- | --- |
| S. Miguel de Odrinhas Museum of Archaeology | | | |
Type: History, Archaeology, Ethnography
Location: Outskirts
The origins of São Miguel de Odrinhas Museum of Archaeology date back to the mid 16th century. This is when, thanks to the personal initiative of a few scholars, including Francisco d'Ollanda who became a particularly prominent figure, the local chapel began to gather together an important collection of Roman inscriptions found in nearby fields and villages. After a few centuries of neglect, in 1955, Sintra Town Hall decided to erect a small building which would house all those important monuments and it embarked on an archaeological excavation of the neighbouring Roman ruins thereby enhancing local tourism and culture.
Read more...
| | | | |
| --- | --- | --- | --- |
| Sintra Natural History Museum | | | |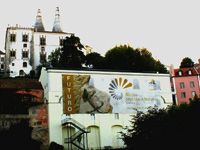 Type: History, Archaeology, Ethnography
Location: Historic Centre
Sintra's Natural History Museum is located in the historic centre of Sintra's Old Town, on Rua do Paço, in a 19th century building (1893, more specifically). It houses an ongoing public exhibition which emerged from the collection belonging to Miguel Barbosa and his wife, Fernanda Barbosa, who, for over 50 years built a unique collection comprising thousands of fossils of incalculable cultural and scientific value.
Read more...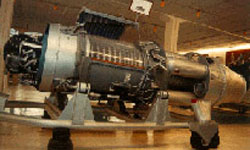 As a result of a reorganisation of the Air Museum, a new one opened to the public in Sintra's Air Base Nº 1 at the end of January 2010, allowing us to continue to fulfil our commitment to preserving, restoring and exhibiting our national aviation heritage. Spread over three different sites - Sintra, Alverca and Ovar - we had the support of Sintra's Town Hall and ANA and received the TAP and ANA collections thereby enriching an existing collection of over 100 aircraft and 9,500 inventoried objects.
Read more...
| | | | |
| --- | --- | --- | --- |
| Ferreira de Castro Museum | | | |
Since the author, Ferreira de Castro, expressed a desire that his mortal remains stay in Sintra, (which is what eventually happened) he quite happily accepted the suggestion of two renowned authors, one from Sintra and one from Lisbon, that he donate them. They were Francisco Costa, then director of the Municipal Library and Alexandre Cabral who had access to the considerable bibliographic and documentary collection at the Camiliana de Sintra to further his research.
Read more...
«

Start

Prev

1

2NextEnd »